Do you need to contact us?
We are at your service
For questions related to the operation of the Hotel facilities or to check your reservation, contact the Hotel Reception. For questions related to any request or modification, contact the Reservations Department.
*Important. Have at hand the reservation number, arrival date and name of the holder of the reservation.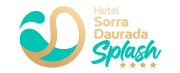 Passeig Marítim, 6-8
08380 Malgrat de Mar (Barcelona)
Telephone: (+34) 93 765 40 66
Hotel email: info@hotelsorradauradasplash.com
Email reservations: reservessorradaurada@summer-sorra.com
---
Avenida dels Pins, s/n
08380 Malgrat de Mar (Barcelona)
Reception: (+34) 93 765 45 54
Reservations: (+34) 675 57 55 59
Email reservations: reservas@hotelamaraigua.net
Passeig marítim, 76-78
08380 Malgrat de Mar (Barcelona)
Reception: (+34) 93 761 96 95
Reservations: (+34) 675 57 55 59
Email reservations: reserves@hoteleuropasplash.net
---
Montnegre, 15
08370 Calella (Barcelona)
Reception: (+34) 93 769 15 60
Reservations: (+34) 605 11 79 13
Hotel email: recepcio@hotelsummer.net
Email reservations: reservessummer@summer-sorra.com